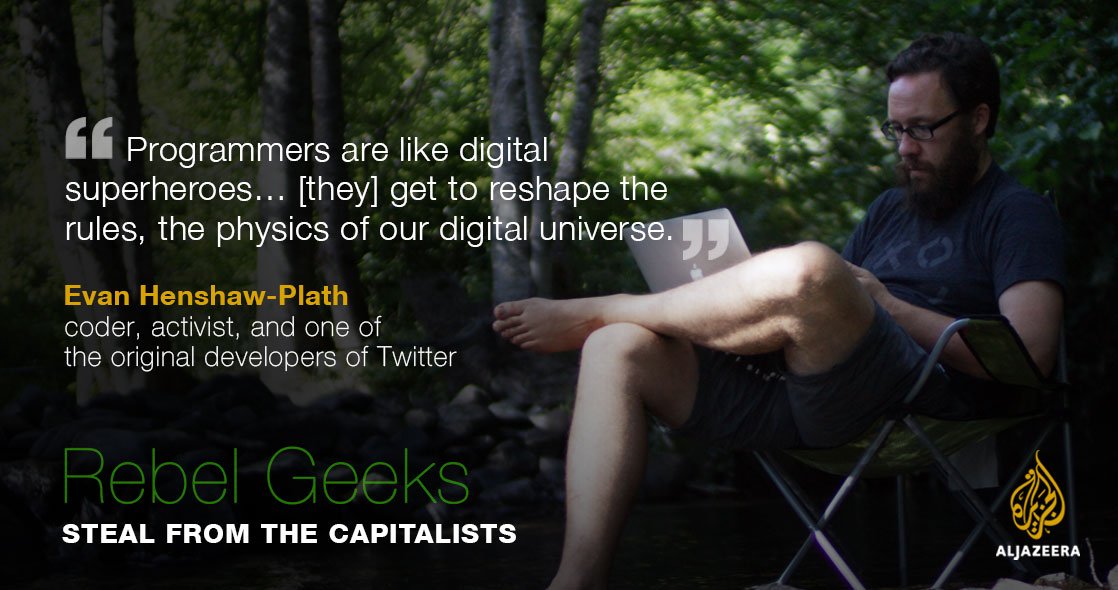 This past summer i had the very interesting opportunity to help create a short documentary. It was about the evolution of activist media projects online and then the creation of what we now know of as social media. Told through the lens of my own personal journey. The video shooting included more with indymedia activists and various folks from the tech industry but those ended up getting cut.
The film was made by Yasmin Fedda and Banyak AlJazeera English. It's part of a larger series, Rebel Geeks covering other cool people and projects.
The full video's been uploaded to youtube for your viewing pleasure.